History of Louisville Turners
The term Turner comes from the German word Turnen, meaning gymnastic exercise. American Turners was founded in the United States in 1848 by German immigrants, and now incorporates over 60 Turners organizations nationwide.
The American Turners of Louisville organized in 1849 on Market Street, establishing the city's first gymnasium. The Louisville Turners organization struggled greatly through the 1850s due to the anti-immigrant sentiment that was prevalent throughout the country. In 1860, the original Turner Hall burned to the ground, but through the dedication and resilience of its members, the Louisville Turners community endured. Many Louisville Turners members went on to serve in the Civil War.
In 1911, Louisville Turners purchased property along the Ohio River where our current campus, now known as Turners Park, sits today, In 1917, led by a group of prominent local businessmen, Louisville Turners purchased the old Brandeis Home at Floyd and Broadway in Downtown Louisville for a new Turner Hall and gymnasium.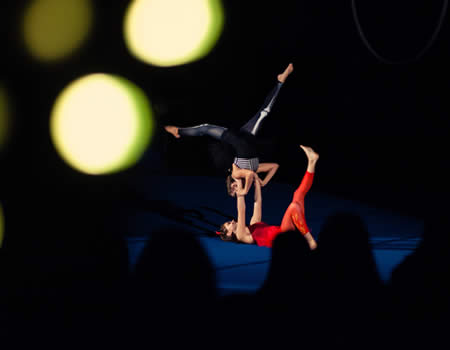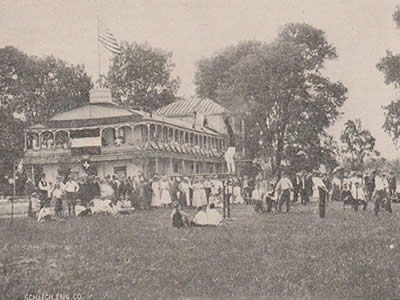 The downtown Turner Hall was used for winter activities until it was sold in 1984. In 1987, a new multipurpose building was constructed at Turners Park and dedicated to the memory of Joseph Weismueller, who had served as the Louisville Turners gymnastics instructor for 54 years.
The first indoor Turners Circus was held in 1941, displaying the gymnastic skills of Turner members of all ages. With many members and performers serving in World War II, the next circus wasn't held until 1948. But since that time, the Louisville Turners Circus has performed annually with only a few exceptions.
Today, the Louisville Turners maintain a vibrant circus arts program, sports leagues, a cozy lounge with a view of the Ohio River, a bowling alley, and popular swimming pool. The club hosts a number of community events and festivals, while also offering live music and circus performances on the Turners Park property.
Louisville Turners was founded and has survived through the dedication and determination of its members, and continues to be one of the most recognized and respected clubs in this area. After nearly 150 years, our motto "Sound Mind, Sound Body" is still the focal point of Louisville Turners.
Turners Park is located at 3125 River Road, just minutes from Downtown Louisville, and directly off of I-71 at Zorn Ave. The park incorporates a pool, lounge, athletic fields, gym, and bowling alley, as well as a pavilion and plenty of green space.