Turners Circus Circus Camp 2023

If there are no openings for the camp dates you want, you can click below to Register for our Waiting List. Occasionally we will open up additional spots.

Has your child dreamed of running away with the circus? Then try our circus camp! This camp, for ages 5-13, will allow your child to explore the world of circus arts while making new friends and participating in several other activities our camp has to offer.
Trapeze, Silks, Lyra, Juggling, Gymnastics, Dance, Trampoline, Swimming, Arts and crafts, and more!!!
Participants will receive a T-shirt and 20% off their next youth aerial or gymnastics class!
Friday at 5:00, there will be a performance for friends and family.
Camp Dates:
June 5th – 9th
June 19th – 23rd
July 10th – 14th
July 24th – 28th – NEW!!!
July 31st – August4th
Camp runs 9 am-5 pm Monday-Friday. Early drop-off and late pick-up may be arranged for an additional charge. (Late pick up is $1 per minute without prior arrangement.)
Camp fees:
Turners Members – $295 first child, $270 for each additional child
Non-Members – $345 first child, $320 for each additoinal child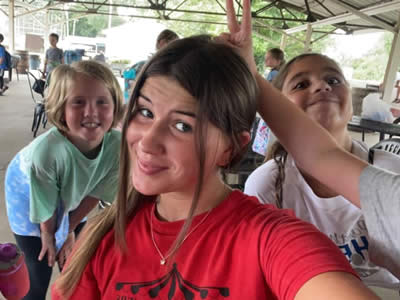 (Members use discount code under the Members Camp discount codes)

What should your child bring to camp: All items brought, need to be labeled.
Water bottle and lunch (snacks will be provided.)
Towel, bathing suit, sunscreen
Change of clothes for water games outside. We will also be tie-dying one day. Please pack an extra-large shirt to use as a smock.
Please have your child wear gym appropriate clothes (tank top/t-shirt, leggings to the ankles are best for boys and girls. Boys may wear shorts over leggings if this makes them more comfortable)
Money for the concessions stands at the pool if you would like. Just remind your child not to leave it out in plain sight and keep it in their bags. Also, while we always encourage our children to share, when it comes to money for concessions this can get complicated. We do not suggest bringing more than a couple of dollars each day. Please do not give your child a $10 bill and expect it to last all week.
Printed waiver and insurance card on the first day of camp.
Questions or concerns? Call: (812) 734-6202 or email louisvilleturnerscircus@gmail.com