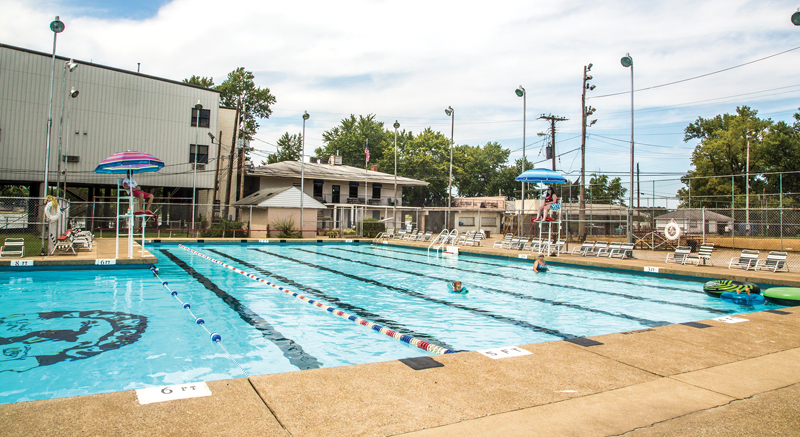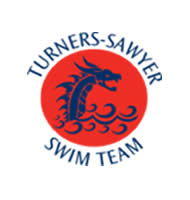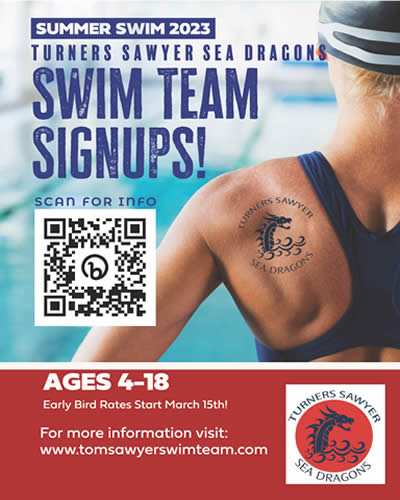 Welcome to the Turners-Sawyer Swim Team!
The Tom Sawyer Swim Team has officially joined forces with Louisville Turners and is now the Turners-Sawyer Swim Team (so still TSST!) Click on the logo or flyer to learn more!
__________________________________________________________________
The Louisville Turners pool is open Memorial Day weekend to Labor Day weekend. Members are encouraged to enjoy our Olympic-size swimming pool, diving areas, and pool deck. The Pool House also contains the Snack Shack, which offers a variety of food and drink options during pool hours.
Access to the pool is included with Turners membership, and members may bring guests for a small fee. We have events for members throughout the summer, including weekly cookouts, themed Sundays and monthly dive-in movies.
Our swimming and diving areas have certified lifeguards on duty at all times during opening hours. Alcohol sales are dependent on staffing, and may not be available at all times.
Pool hours
Hours subject to change and may be checked by calling 502-895-1146.
1:00 PM – 8:00 PM Monday
11:00 AM -8:00 PM Tuesday-Thursday
11:00 AM– 9:00 PM Friday & Saturday
11:00 AM – 8:00 PM Sunday